Mountain Bike Trail & Skill Park
Our trails offer moderate downhill biking with gradual climbs in a forested setting. The Links at Brunello is an ideal close to the city's core to ride and appreciate nature.
Due to elevation gain and variety of terrain our bike trails are rated as Beginner/ Intermediate and Advanced. Currently the 1st phase is at completion and has many stunts and features with approximately 5km's of trails. The 2nd phase will include up to 10 to 15 km of built trails. The Links at Brunello will be charging fees for use which will help cover maintenance and future trail work of the mountain bike park.
The area is perfect for:
Learn to ride lesson, Group Sessions, Private lessons, Private party rentals and Demo days
We are also just a few cranks away from the BLT Trailhead located at the access trail: Trinity Way is located by the Trinity Church in Timberlea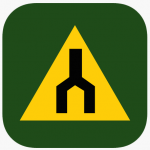 Trailforks (coming soon)
For all the latest trail information at The Links at Brunello we use and recommend Trailforks. Not only does Trailforks have the most up-to-date trail info for The Links at Brunello, you can see your GPS location on the map to help with navigation, view local user-created routes, view trail statuses and reports plus much more.
There's a free App available on iOS (iPhone, iPad) and Android, and you can take the trail maps with you offline – there's no need to have mobile coverage to be able to use Trailforks. Never get lost again!
Guidelines
Must register at The Golfshop prior to entering the Park
Must have proof of a valid Access Pass at all times while in the Park
Absolutely NO ACCESS to the Park when the Park is CLOSED
Check in with the Park Attendant prior to riding the jump lines
Helmets are mandatory at all times while riding the park. Other safety equipment is recommended
Your bike must be in good working order while in the Park
Park Attendants may close a jump line at their own discretion
Use designated walk ups to the top of the jump lines
No littering. Please use provided garbage/recycling
Be respectful to every rider and the surrounding golfers
In case of an emergency, follow directions from the Park Attendant
Have fun
Code of Conduct
Share the trails
Please be respectful of all trail users and resort guests
Keep dogs under control at all times & clean up after them
Alert other trail users as you approach from behind
When passing; slow down, be prepared to yield the trail, communicate — say hello and thank you
Pass safely — if there isn't room, don't do it
Stay on the right and pass on the left
Ride within your ability
Manage your speed
Use the trails at your own risk
Be considerate of the environment. Stay on designated trails and be respectful of plants and wildlife
Do not alter the trail
Ride don't slide
Golf interaction — Please be respectful of golf patrons
Keep noise levels low when close to teeing-off golfers
Notice to all Mountain Bike Park Users
As with many sports, mountain biking involves the risk of injury, including serious injury, head injury, paralysis or death. The risk of injury increases with the degree of difficulty of the trail and the speed of the descent. Although the risk of injury can never be eliminated, the rider can manage the risk through controlling speed and choosing terrain appropriate for the rider's skill and experience. Orientation sessions, lessons clinics and coaching offered through The Hub will also assist the rider in managing the risk of injury.
WARNING: Use of unauthorized trails which are not sanctioned, rated, monitored, maintained or patrolled by The Links at Brunello is not recommended. These trails do not form part of the Bear Mountain Resort network of trails. These unsanctioned trails contain unmarked hazards, obstacles, challenging terrain and features. The user of these trails will be exposed to many risks, dangers and hazards which could result in injury or death. Rescues or first aid performed by The Links at Brunello could be charged to the user by using this unsanctioned trail you freely accept and voluntary assume all risks of personal injury, death or property loss resulting from any cause whatsoever, including but not limited to the risks, dangers and hazards of: accessing the trail; using an unmaintained and isolated trail in steep, rugged and challenging terrain; collision or impact with natural or man-made objects or persons; travel within or beyond the area boundaries; or negligence, breach of contract, or breach of any statutory or other duty of care, including any duty of care owed under the occupiers liability act. The trail user agrees that The Links at Brunello shall not be liable for any such personal injury, death or property loss and releases The Links at Brunello and waives all claims with respect thereto. Use of The Links at Brunello Mountain Bike Park At Own Risk.
Our bike community can thank the design and build team from TrailFlow, who are based out of Wolfville, Nova Scotia. TrailFlow serves Atlantic Canada with our services in sustainable trail design, construction, mountain bike events, and more.
Created to share our love of cycling and the outdoors with others; TrailFlow is the product of our combined experience, training and passion for outdoor recreation. ​
Founded in 2011 TrailFlow Outdoor Adventures is owned and operated by Michelle Marcinkiewicz and Ryan Lindh. Both are graduates of Capilano University' Mountain Bike Operations Program, certified mountain bike instructors, trail guides, as well as International Mountain Bike Association (IMBA) trained in sustainable trail building. Adding to their years of in the field experience, the MBO Program gives TrailFlow a deep and diverse skill set.