REACH UP TO 250 GOLFERS A DAY FOR AS LOW AS $400 A MONTH!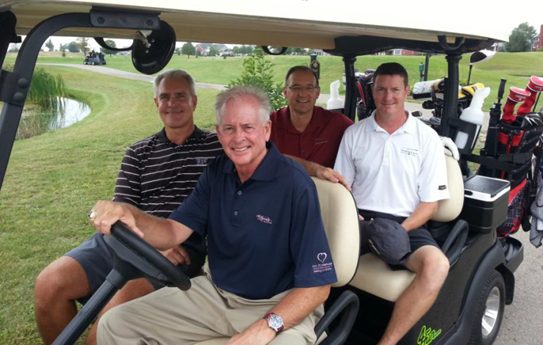 Your target audience – right where they want to be.
Since the use of a GPS golf cart is required to play The Links at Brunello, advertising on our 10.4" full color units will ensure that your company image is viewed by all golfers.
"Trigger point ads" require a physical touch to release the ad so the gofer can return to the golfer's information.
Unlike placing a sign on a tee box, full page and banner ads enable your company advertisement or logo to be displayed throughout the course of an entire hole ‐ from tee to green.
Today's consumer is highly responsive to technology-based advertising mediums.
Interactive course maps with 3D flyovers & layouts of every hole; Real-time GPS distances to pins and hazards; Pro tips for the shot at hand ensure constant interaction with the screen.
86% of golfers say it enhances their round.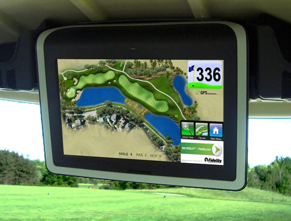 FULL PAGE… 1024 x 600
Displayed for a full 7 seconds, with a physical touch required to release the ad
BANNER AD… 314 x 141
Displays for the duration of the hole
Why Choose to Advertise with Visage GPS
at The Links at Brunello?
Valid demographic
High Impact
Ad's are exclusive to each hole
Technology driven
Fixed impression guarantee
Partners local golfers with local business owners big or small
All artwork should be JPEG quality
72 dpi, RGB color
Saved at a "Medium" compression level (equivalent to quality of 7 on Photoshop)
Image file size must be under 250KB
JPG, PNG, or GIF image formats are supported
Advertising Packages may be purchased on an annual or monthly basis.
Annual packages are sold on a per hole basis for a 6-month period (May -October)
$2,200 per season, or $400 per month
Only one advertiser will be accepted per hole.