Events at the Links at Brunello

NAIG (North American Indigenous Games 2023)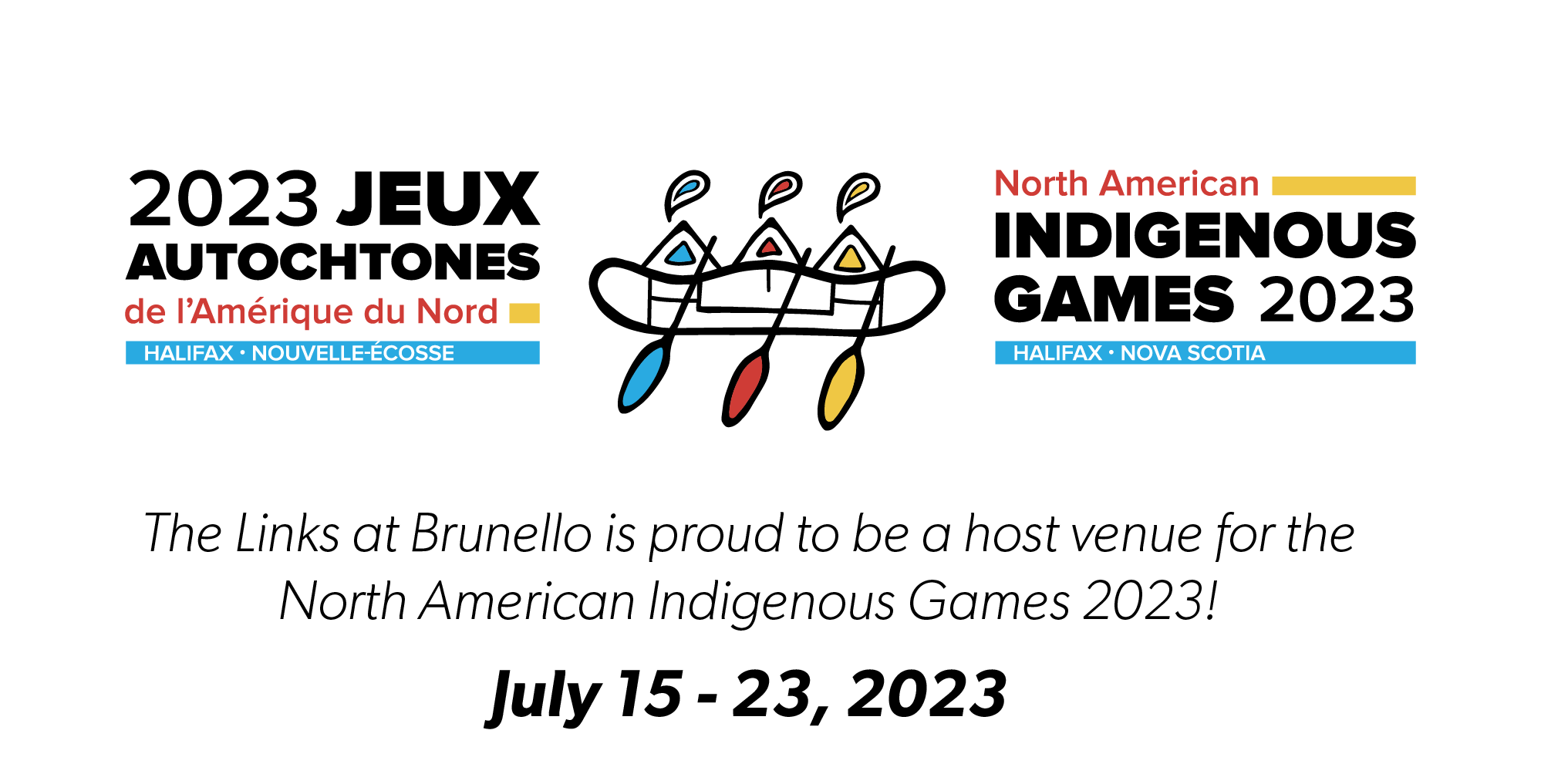 Pjila'si
The 10th North American Indigenous Games will host competitions in 16 sports within 21 venues across Kjipuktuk (Halifax), Dartmouth and Millbrook First Nation.
The North American Indigenous Games (NAIG) 2023 will bring together more than 5,000 athletes, coaches and team staff from 756+ Indigenous Nations celebrating, sharing and reconnecting through sport and culture with the help of 3,000 volunteers.
———————————————–
The Links at Brunello is proud to be one of the many locations to host the NAIG (North American Indegenous Games) for 2023.
The Links at Brunello Schedule:
July 17th – Practice Round
July 18th to 20th – 3 Day Tournament
July 21st – Rain Date
If you would like more information on the games or how to volunteer visit: https://linktr.ee/naig2023