TUESDAYS & THURSDAYS
Join in the fun, all levels of play, to up your game, socialize and meet fellow female golf enthusiasts! 

Beginning Tuesday mornings, May 15th and Thursday evenings, May 17th, 2018 (more dates will be added if demand is high). Tuesday morning tee times are between 9:30 – 10:30 and Thursday evening tee times are between 5:30 – 6:30pm. 
The intention is to play 9 holes, but anyone wanting to play 6, 12 or 18, we can accommodate, and set your tee time accordingly.
Rate: 

Use your Advantage Card or pay the equivalent of $5 per hole
WHATS INCLUDED?

• Play options from 6, 9, 12 or 18 holes
• Informal 30 minute group lessons with a PGA of Canada professional one hour prior to tee time
• Complimentary use of driving range on day of play
• Weekly drink and food specials in the Nineteen lounge
• Register with your own foursome, or on your own and we'll set you up with some new friends!
HOW TO REGISTER?
• Call the golf shop at 902-876-7649 ext 201
• Email ladiesfirst@thelinksatbrunello.com
• On the day of each event, sign up for next weeks and have first right of refusal for next week's event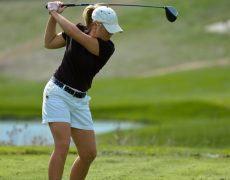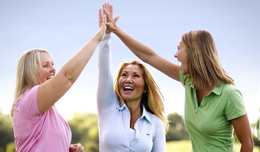 (Optional) Additional Formatted Ladies Group Lesson Dates:
• May 16   3 – 4 PM – Full Swing
• June 13  3 – 4 PM – Putting
• July 18    3 – 4 PM– Chipping and Sand
• August 8 3 – 4 PM – Course Management/Full Swing


$10 per lesson
Email: academy@thelinksatbrunello.com to register